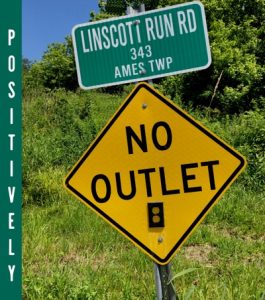 Stories from Unplugged America
Our goal is to bring you stories from rural America — from the fly-over places that are far from the hot light of the national media. Stories of ordinary people doing ordinary and sometimes extraordinary things. The idea for the podcast came from our host, George Wood, after he took a trip during the summer of 2020. While on the road he met people whose stories were fascinating and not often told. He wrote about them on his social media feeds but we think the stories he was hearing deserved a wider audience.

Episode 8: Calling Home and Sleeping Tight
Back on the road in 2021, George keeps to the rules of staying off the interstates and visiting every small-town museum he sees. In Gridley, Illinois he takes us to the Gridley Phone Museum and a safe with the combination written on the door. Then it is on to Petosi, Wisconsin and the Petosi Brewery where we meet the people behind the resurrection of a local brewery that also houses the world's best beer museum.
©2022

Episode 9: Fill 'er Up!
The food writer Michael Pollan cautions us to never get our food where we fill up our cars. But maybe he has never been to Café Neo, the Emmaville Café, and the Farmhouse Restaurant—great diners located in gas stations that we take you to in this episode. We also stop by Cowgirl Pizza – a laundromat where you can get a great pizza and cold beer.
©2022

Episode 10: Always Take the Backroads
In Lynch, Kentucky the coal companies have left, houses have been abandoned, schools and stores closed. But despite all this the folks at Backroads of Appalachia have a plan. By sponsoring road rallies and events they bring thousands of people to Harlan County and the fall out has created new jobs and new businesses. Bailey's Hogie Shop and The General Store at Creek Crossing are two of the businesses we'll visit in this episode. Come along on a trip of the backroads of Kentucky and meet the people making an economic comeback.
©2022

Episode 11: Good Food Doing Good
In this episode we stay close to home and visit two great diners, Park's Kitchen in Amesville, Ohio and Triple Nickel Diner in Chesterhill, Ohio. Both locally owned places serve local food, hire local folks, and contribute to the community–and the food is pretty special as well.
©2022
ON THE ROAD WE ALWAYS LOOK FOR THE MOST INTERESTING PLACES TO STAY – YOU CAN TOO!
HARVEST HOSTS
PLEASE CHECK OUT HARVEST HOSTS – FIND EXCITING PLACES TO SET UP YOUR RV ALONG THE WAY AND ENJOY 15% OFF ON US! JUST CLICK ON THE IMAGE BELOW – THEN USE CODE HHFRIENDS15 AT CHECKOUT!