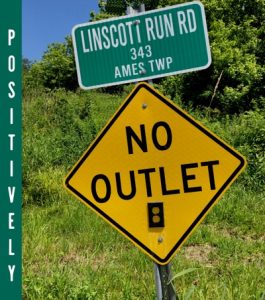 Stories from Unplugged America
Our goal is to bring you stories from rural America — from the fly-over places that are far from the hot light of the national media. Stories of ordinary people doing ordinary and sometimes extraordinary things. The idea for the podcast came from our host, George Wood, after he took a trip during the summer of 2020. While on the road he met people whose stories were fascinating and not often told. He wrote about them on his social media feeds but we think the stories he was hearing deserved a wider audience.

Season 2: The crew shares plans for the coming season.
We thought it would be fun and informative for us to get together in George's dining room and share some of our plans for the coming season. We hope you enjoy this as much as we did and invite you to join us for more of George's travel experiences in America's unplugged country.
©2021

Episode 1: Calling Home and Sleeping Tight
Back on the road in 2021, George keeps to the rules of staying off the interstates and visiting every small-town museum he sees. In Gridley, Illinois he takes us to the Gridley Phone Museum and a safe with the combination written on the door. Then it is on to Petosi, Wisconsin and the Petosi Brewery where we meet the people behind the resurrection of a local brewery that also houses the world's best beer museum.
©2022
All Rights Reserved 2021-2022