The Creators of the Positively No Outlet Podcast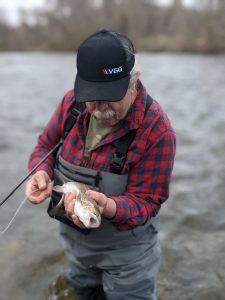 Damien O. Bawn
Production
Having a way cool time living this life shared with so many wonderful friends and the best family ever. It has been filled with adventures large and small as well as some enjoyable work in several way-cool occupations. Over the years I enjoyed such grand fortune as to record and mix for a number of rock and bluegrass bands, manage restaurants and nightclubs, enjoy towing things large and small, and (the greatest privilege of all) serving as a public school teacher, middle & high school principal, and district superintendent.
In retirement I have worked as a public school district Technology Director, developed and managed online presence for political organizations, and helped build networks.
Martha and I live up the "holler" among the beautiful Hocking Hills of Ohio and enjoy meeting our fellow Americans on the road regularly.
Working on this podcast with my good friends George and David gives me great pleasure.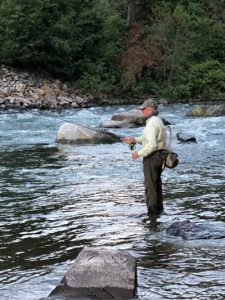 George H. Wood
Author/Presenter
After a forty plus year career in public education, I've retired to a life of travel, fishing, and writing. I was fortunate to wear a number of hats during my education career, classroom teacher, university professor, high school principal, and district superintendent. With Damien and other colleagues at Federal Hocking Schools in Stewart, Ohio we did some pretty cool things that are chronicled in the book Time to Learn.
Since retiring I have hit the road finding new places to fish and new people to meet. You can catch up with my travel on my web page at www.georgehwood.com or by listening to the Positively No Outlet: Stories from Unplugged America podcast. I'm also trying my hand at writing short stories about life in small rural towns, some of which you can read on my web page.
When I thought of doing a podcast, the first two rascals that came to mind to be involved with it were Damien and David. Darn if I knew how much fun this was going to be.
David A. Lackey
Musician
I'm a fifth-generation Ohioan and retired high school English teacher. I began building guitars nearly a decade ago (after playing the same three chords all my life) because I'm into tools and wood and music. Crafting guitars I use my hands, heart and head all at once, and I get to work standing up.
I grew up on the road that bears my family's name. Long before reuse, recycle and repurposing, my farmer grandfathers were making do with twine and barn wood and wire. Today, Lackey Road Guitars are hand-built from reclaimed and repurposed Ohio woods and materials – a pine tree I felled, sawed, and sanded and lumber from the heart of Amish country. Summers you'll find me and my seamstress wife Linda and our dog Murphy way down in Athens county or out on the road looking for festivals and shows to vend our wares.
Working on this podcast with George and Damien is a way to express beliefs shared with me by my Lackey Road ancestors:
• the value in making something useful with your hands
• the knowledge that liking what you do is enough of a reason to do it
• love for music made out of wood and steel
• the need to work standing up
Find Lackey Road Guitars at lackeyroadguitars.etsy.com or at lackeyroadguitars@gmail.com